NEW Location - 711 11th Ave. New York, NY 10019
2020 VIP Lounge - Presented by
The GFI VIP Lounge will be the premier attraction at the 7th Annual Ultimate Evening of Luxury & Entertainment. The GFI VIP Lounge Experience will include a NY celebrity athlete, NYC's only mobile cigar and bourbon lounge, as well as, top-shelf wine & scotch tastings and hand-crafted tasting menu prepared by Chef Joshua Kessler of Barnea Bistro.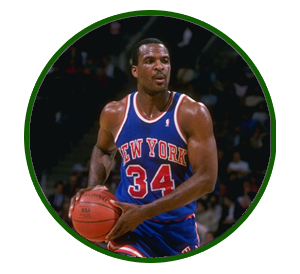 Knicks Legend, Charles Oakley
The Ultimate Evening of Luxury is proud to host NY Knicks Legend, Charles Oakley, a former NBA all-star and member of the league's All-Defense 1st Team. Known as a defensive stalwart, Oakley ranks in the top twenty five all-time of career NBA games played and total career rebounds. Oakley has remained a visible and passionate advocate of NY Knicks basketball, hoping for a competitive contender to once again emerge at the Madison Square Garden.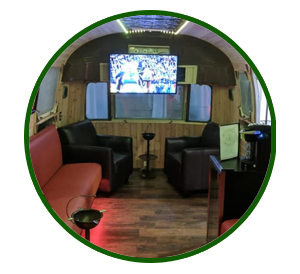 The Long Island Cuban Cigar and Bourbon Experience
Enjoy the world's only mobile cigar and bourbon lounge, as master servers cater to each guest, cutting each cigar, while artfully speaking to the flavor of the bourbon. Learn how to bourbon-dip your cigar in this unique and unparalleled experience.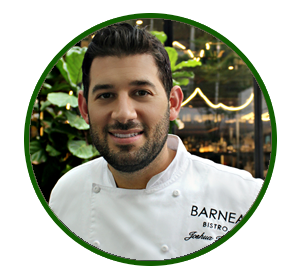 Chef Joshua Kessler - Barnea Bistro
Joshua Kessler's career in food began with a decision to follow a deep rooted passion for cooking. While spending years working in the corporate insurance industry, Josh quietly pursued his dream-moonlighting in kitchens in and around NYC. In this early part of his path to becoming a professional, Josh spent time cooking at Mike's Bistro (NYC). After graduating from the Culinary Institute of America in Hyde Park, NY Josh worked at Union Square Hospitality Group and subsequently opened Barnea Bistro. Barnea is the culmination of a dream fueled by passion and desire to provide the most innovative cuisine to the Kosher world. Chef Kessler will be displaying a six-course tasting menu for the Ultimate Evening of Luxury VIP Lounge Experience.





Wine Tasting with Gabriel Geller
A unique selection of carefully curated wines will be accompanied by wine education from the foremost wine expert on the Kosher wine scene, Gabriel Geller, Director of PR and Wine Education at Royal Wine Corp.